STMicroelectronics STM32F207VFT6, 32bit ARM Cortex M3 Microcontroller, STM32F, 120MHz, 768 kB Flash, 100-Pin LQFP
RS庫存編號:

165-6817

製造零件編號:

STM32F207VFT6

製造商: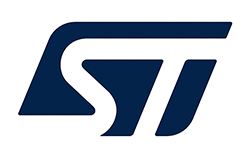 此圖片僅供參考,請參閲產品詳細資訊及規格
查看所有Microcontrollers
---
可供預購。
單價(不含稅) Each (In a Tray of 540)
單位
Per unit
Per Tray*
540 - 2160
TWD686.60
TWD370,764.00
2700 +
TWD617.90
TWD333,666.00
* 參考價格
RS庫存編號:

165-6817

製造零件編號:

STM32F207VFT6

製造商:
COO (Country of Origin):

KR
法例與合規
COO (Country of Origin):

KR
---
產品詳細資訊
STM32F207/217, ARM® 32-Bit Cortex™-M3 Microcontrollers
The STMicroelectronics STM32 F2 series is based on the ARM® Cortex™-M3 32-bit microcontrollers that operate up to 120 MHz. STM32F207/217 Integrates Flash, SRAM, Ethernet MAC, high speed USB 2.0 OTG, camera interface, hardware encryption support and external memory interface.
The STM32 MCU processors feature 12-bit ADCs, DACs, 16-bit timers, 32-bit timers, a RTC and a true number random generator (RNG). As well as standard communication interfaces with advanced peripherals including an SDIO, an enhanced flexible static memory control (FSMC) interface and a camera interface for CMOS sensors.

Flash memory: Up to 1MB
SRAM: Up to 128 KB
Set of power saving modes
Two PWM timers for motor control
Different peripherals depending on the MCU
SDIO interface, Ethernet and camera interface (STM32F207xx only)
I2C, SPI, I2S, USARTs, USB OTG high-speed, USB OTG, CANs
Real time memory accelerator (ART Accelerator™)
Pin to pin compatibility with the other STM32 products
Temperature ranges: -40 to +105 °C


STM32F2 Series 32-Bit ARM® Cortex®-M3 Microcontrollers, STMicroelectronics


The STM32 family of 32-bit Flash Microcontrollers is based on the breakthrough ARM Cortex™-M3 core - a core specifically developed for embedded applications. The STM32 family benefits from the Cortex-M3 architectural enhancements.


120MHz Cortex™-M3 CPU
Excellent real-time behaviour
Oustanding power efficiency
Superior and innovative peripherals
Maximum integration
Cross family pin-to-pin, peripheral and software compatibility
---
規格
| | |
| --- | --- |
| 屬性 | 值 |
| Family Name | STM32F |
| Package Type | LQFP |
| Mounting Type | Surface Mount |
| Pin Count | 100 |
| Device Core | ARM Cortex M3 |
| Data Bus Width | 32bit |
| Program Memory Size | 768 kB |
| Maximum Frequency | 120MHz |
| RAM Size | 128 kB |
| USB Channels | 2 |
| Number of PWM Units | 2 x 16 bit |
| Number of SPI Channels | 3 |
| Number of CAN Channels | 2 |
| Typical Operating Supply Voltage | 3.6 V |
| Number of I2C Channels | 3 |
| Number of UART Channels | 2 |
| Number of USART Channels | 4 |
| Number of ADC Units | 1 |
| Instruction Set Architecture | ARM |
| Maximum Operating Temperature | +85 °C |
| Number of PCI Channels | 0 |
| Length | 14.2mm |
| ADCs | 16 x 12 bit |
| Number of Ethernet Channels | 1 |
| Height | 1.45mm |
| Number of LIN Channels | 0 |
| Width | 14.2mm |
| Program Memory Type | Flash |
| Pulse Width Modulation | 2 (4 x 16 bit) |
| Dimensions | 14.2 x 14.2 x 1.45mm |
| Minimum Operating Temperature | -40 °C |
| Maximum Number of Ethernet Channels | 1 |