STMicroelectronics UC3842BN, PWM Controller, 500 kHz 8-Pin, PDIP
RS庫存編號:

686-5033

製造零件編號:

UC3842BN

製造商: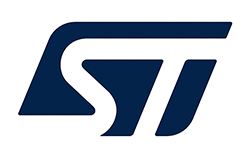 此圖片僅供參考,請參閲產品詳細資訊及規格
查看所有PWM
---
90 "將在 2 工作日發貨 (本地庫存) "
單位
Per unit
Per Pack*
10 +
TWD25.50
TWD255.00
* 參考價格
RS庫存編號:

686-5033

製造零件編號:

UC3842BN

製造商:
產品詳細資訊
PWM Controllers, STMicroelectronics
Pulse-width modulator (PWM) controllers can support isolated and non-isolated AC-DC and DC-DC switch mode power supplies. They are based on the most popular topologies in both single-ended, such as fly-back, forward or quasi-resonant controllers, and double-ended configurations, such as asymmetrical half-bridge, for Switch Mode Power Supplies (SMPS).
The PMW controllers also integrate a comprehensive set of protections for enhanced robustness and reliability.


PWM (Pulse Width Modulation) Controllers, STMicroelectronics
---
規格
| | |
| --- | --- |
| 屬性 | 值 |
| Maximum Switching Frequency | 500 kHz |
| Output Current | 1 A |
| Control Method | Current |
| Number of Outputs | 1 |
| Fall Time | 50ns |
| Mounting Type | Through Hole |
| Rise Time | 50ns |
| Package Type | PDIP |
| Topology | Boost, Flyback, Forward |
| Pin Count | 8 |
| Maximum Duty Cycle | 100% |
| Dimensions | 10.92 x 6.6 x 3.32mm |
| PWM Controller Type | Current Mode |
| Length | 10.92mm |
| Width | 6.6mm |
| Height | 3.32mm |
| Maximum Operating Temperature | +150 °C |
| Minimum Operating Temperature | -40 °C |