RS庫存編號:

540-6475

製造零件編號:

RN1102(TE85L,F)

製造商:
此圖片僅供參考,請參閲產品詳細資訊及規格
查看所有Bipolar Transistors
---
140 現貨庫存,可於4工作日發貨。
單位
Per unit
Per Pack*
5 +
TWD3.20
TWD16.00
* 參考價格
RS庫存編號:

540-6475

製造零件編號:

RN1102(TE85L,F)

製造商:
法例與合規
COO (Country of Origin):

JP
---
產品詳細資訊
Transistor with Built-in Resistor, BRT Series, Toshiba
Built-in bias resistors, use of fewer parts enables device size reduction and space-saving assembly
Wide resistance-value range makes product suitable for diverse applications
Complementary to products from RN1101 / RN2101 to RN1118 / RN2118
Applications: switching, inverter circuits, interface circuits, driver circuits
SSM package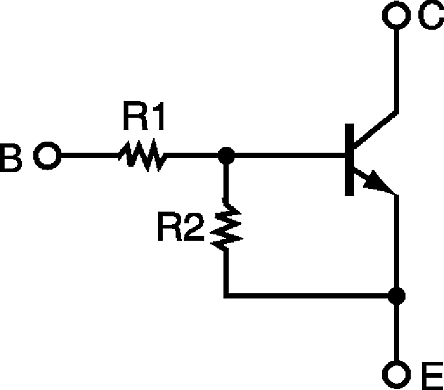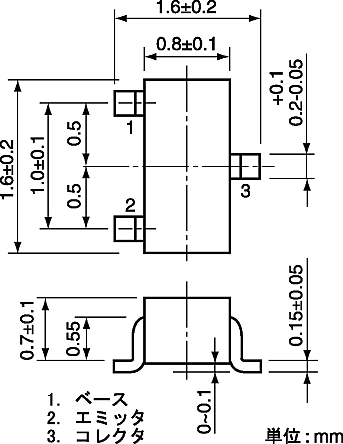 Digital Transistors, Toshiba


Resistor-equipped bipolar transistors, also known as "Digital Transistors" or "Bias Resistor Transistors", incorporating one or two integrated resistors. A single series input resistor, or a potential divider of two resistors, allows these devices to be directly driven from digital sources. Both single and dual transistor versions are available.
---
規格
| 屬性 | 值 |
| --- | --- |
| Transistor Type | NPN |
| Maximum DC Collector Current | 100 mA |
| Maximum Collector Emitter Voltage | 50 V |
| Package Type | ESM |
| Mounting Type | Surface Mount |
| Minimum DC Current Gain | 50 |
| Transistor Configuration | Single |
| Maximum Emitter Base Voltage | 10 V |
| Pin Count | 3 |
| Number of Elements per Chip | 1 |
| Typical Input Resistor | 10 kΩ |
| Maximum Operating Temperature | +150 °C |
| Typical Resistor Ratio | 1 |
| Dimensions | 1.6 x 0.8 x 0.7mm |